This site is dedicated to the families whose college sons have been falsely accused of sexual misconduct. These families work tirelessly to clear their innocent son's good name. Mothers and fathers are forced to fight in silence. It's time we Save our Sons so our college men can stay in college and follow their career dreams. This is my story about my son Silent No More
The weakened definition of incapacitation applied by Occidental in Doe's case is so faulty and unfair that, using the same applied definition and given the same evidence, Doe's accuser would be guilty of sexually assaulting Doe.
Current News

Drake University in Iowa has fired a trustee board member after expelling his disabled son, who alleged he was the victim of a rape by a female student.  Both students filed complaints, but only the male was investigated. The son's lawsuit alleges that both he and the female were intoxicated, and she initiated oral sex on him. It […]
Save Our Sons Exclusives
I receive emails from many who are falsely accused. I am often saddened at the manipulative nature of the accusers, and shocked by the powerful Title IX gender specialists who think every female accusation is true, and treat every accused college male as a sexual deviant. The gender specialists are Title IX snake charmers hypnotizing young college girls to believe they've been assaulted […]
Will someone please shoot an arrow of truth at the bubble of lies that surround the White House regarding campus sexual assault?  Today I read that Obama and Biden are threatening to boycott colleges that do not take campus sexual assault seriously. It is difficult for me to stomach that the President I vigorously campaigned and voted for lives in a White House bubble encircled by […]
Must Reads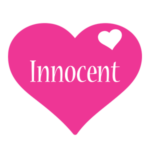 Nungesser's suit charged that the University failed to protect him from-and even encouraged-sustained protest by Sulkowicz, which Nungesser initially argued was a violation of Title IX. The University announced that it had settled the suit in a conciliatory statement which reaffirmed that Columbia's investigation had found Nungesser not responsible and expressed regret that his time after […]
Ashe Schow on Fox News describes the current state of college campuses as they deny due process rights to men accused of sexual assault.