"I did tell him no. I just didn't use the word no."
I'm struck with the use of language in a April 2015 article in the University of Puget Sound newspaper "Trails":
I kept thinking it was my fault, it was my fault. I should've said no, like what was I doing? But I started to realize I did tell him no. I just didn't use the word no. I didn't say anything. Because he never asked, he demanded. You can't say no in a position like that; you just can't. No doesn't exist in that moment. You can think it in your head, scream it in your head but the words will never come out. In that moment, you have no power to say no. He has all of the power.
The double-speak is incomprehensible: "I did tell him no. I just didn't use the word no."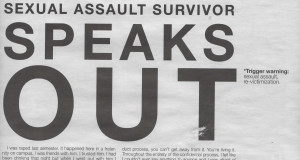 "Because he never asked, he demanded." Compare these statements to the cultural norm that male confidence is attractive.  I believe it will be quite a mental shift for women to find men sexy who are not confident in the bedroom or classroom.
Personally, I don't know what happened that night at University of Puget Sound,  and I have no knowledge except for this article from the student newspaper. But if these are the arguments used to convict "him",  how could he have known that she wasn't participating?  Her argument isn't that she was unmoving or non-participatory, her argument is that she said "no" in her mind.
How could he have known that?
In this brilliant piece in the September 2015 issue of the Atlantic: The Coddling of the American Mind, it states:
Burns defines emotional reasoning as assuming "that your negative emotions necessarily reflect the way things really are: 'I feel it, therefore it must be true.' " Leahy, Holland, and McGinn define it as letting "your feelings guide your interpretation of reality." But, of course, subjective feelings are not always trustworthy guides; unrestrained, they can cause people to lash out at others who have done nothing wrong.
This hits the nail on the head. In case after case of sexual misconduct accusations, the accuser has confused objective reality with internal emotional reality. It happened in John Doe vs. Occidental, Doe Vs. Regents of UC San Diego, and in practically every other case that has become public. A girl feels that something was wrong, especially after the fact. But all her sexual actions on the night in question may have been either participatory or at best ambivalent. The male student didn't know each and every thought that was in her head, and she didn't  communicate every single thought. Her emotional reality, even though it conflicts with rational reality, becomes the basis for branding him a rapist.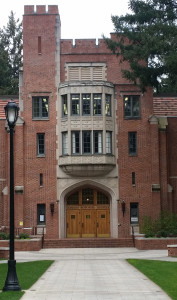 Sure mis-communication happens in the bedroom, but is this really an assault? A rape?
And with all these gray area cases (now being referenced by the terrible thought-control term of 'gray rape'), the male is condemned, for life, with no possibility of appeal, no parole and no possibility of redemption. And too often, no hope. Too often we are hearing a similar story: she says,
"…I did tell him no.
I just didn't use the word no."
Share this: