These valuable resources have made a huge difference for me. Use them!
Share this:

Families Advocating for Campus Equality (FACE)
A voice for male students
Students Advocating for Students (SAS)
SAS provides aid to accused students (respondents). Whether respondents a

re seeking emotional help, information on how to gain legal aid, or simply a better awareness of the procedures owed to them by their school, we can help them through this difficult process.
Foundation for Individual Rights in Education
National Coalition For Men Carolinas (NCFMC)
www.ncfmcarolinas.com 

Men's E-News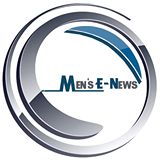 MensENews.org was founded in 2008 by experts involved in men, boys, and family related issues.  Providing current news and information to support men and the women who care about them in working to address the problems that impair the well-being of men and boys.
Save our Sons: Contact Us
False accusations are real, and due process rights are denied to those accused of sexual misconduct on college campuses. I am a concerned mother who wants to save our sons from being expelled.  I also want to keep our college boys in college, where they belong.  Our best and brightest and nicest boys are being refused a college education at the hands of false accusations and illegal college hearings. Sexual assault is a serious subject, and those accused deserve their constitutional rights to be upheld in these  college hearings. Currently, those who are accused of sexual misconduct on college campuses are stripped of their due process rights, including the right to cross examine. During these 'confidential' college hearings, all constitutional rights are afforded to the accuser, and few to none are afforded to the accused.
This is outrageous, unbelievable and un-American.
You may email Alice True at: saveosons@gmail.com